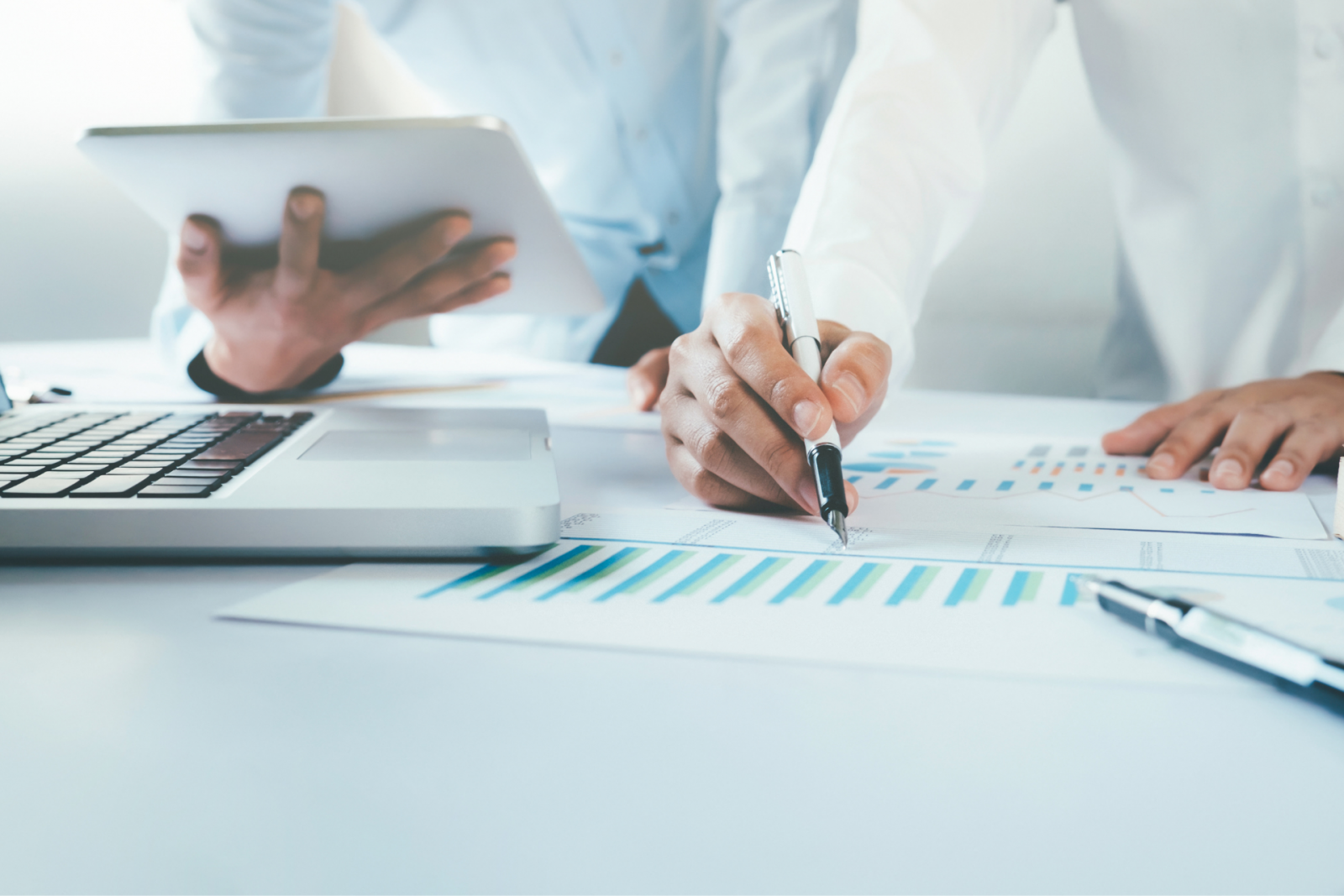 Originally published on ceres.org
Heralding what is shaping up to be an historic proxy season for climate action, investors have filed a record 215 climate-related shareholder resolutions this year, according to tracking by the sustainability nonprofit Ceres. Of these proposals, shareholders have already negotiated agreements on 103 of them, with companies committing to take actions sought in exchange for withdrawal.
After a year of dramatic climate news — including a record $145 billion in U.S. climate and weather-related damages, the International Energy Agency calling for no new fossil fuel development if we hope to limit warming to 1.5 degrees Celsius, the Intergovernmental Panel on Climate Change issuing its starkest warnings yet that time is running out to avoid further irreversible and catastrophic climate change, and the Securities and Exchange Commission proposing a mandate that all publicly traded companies report climate risk in financial filings – climate progress is a high priority for many investors.
"More investors than ever before are focused on climate risk and opportunity and are calling for action," said Rob Berridge, senior director of shareholder engagement at Ceres. "After last year's historic proxy season in which 18 climate-related shareholder resolutions won majority votes, many companies and investors are anticipating resolutions to garner significant support, which is one reason for the record number of agreements."
Indeed, early in the season shareholder meetings at Costco and Jack-in-the-Box resulted in majority votes for climate-related resolutions. At Costco, 69.9% of votes cast supported a resolution filed by Green Century Funds calling for the adoption of science-based greenhouse gas emissions reductions targets covering its entire value chain. At Jack-in-the-Box, 95% of voted shares supported a resolution filed by Green Century seeking a comprehensive sustainable packaging policy — even though management opposed the resolution.
Other followers of the proxy season also noted the primacy of climate change this year. It has jumped to the "top of the proxy season agenda this year and is the biggest single topic," wrote the editors of Proxy Preview 2022.
Of the 215 climate-related resolutions, shareholders asking companies to set greenhouse gas emissions targets or report progress on existing targets represent the largest group, with 78 such resolutions. Shareholders at a slew of oil companies, including Chevron, Occidental and Valero Energy, will be voting on these, as will shareholders at electric utilities and fossil fuel pipeline owners such as DTE Energy and Enbridge and at retailers, manufacturers and delivery companies like United Parcel Service.

Based on Ceres tracking. Resolutions are available at engagements.ceres.org 
Illustrating the potency of resolutions to spur actions, a host of companies agreed to set or strengthen their emissions goals in return for the filer withdrawing the resolution. For instance, agreements were reached between Carnival Corp. and investor New York State Comptroller, JB Hunt Transport and investor Trillium Asset Management, Post Holdings and Seventh Generation Interfaith Coalition for Responsible Investment, and Air Products & Chemicals with investor Nathan Cummings Foundation.
The second most common type of resolution concerns climate lobbying – particularly asking companies to disclose how their climate lobbying and that of their trade associations align with the goals of the Paris Agreement. Agreements on lobbying have been reached at 24 companies. For instance, Lockheed Martin Corp committed to supply what was requested in a resolution filed by Mercy Investment Services and reported on how its climate lobbying aligned with the goals of Paris. A number of the 2022 lobbying and other climate-related proposals were supported by the Interfaith Center on Corporate Responsibility (ICCR).
Climate Action 100+ — the world's largest investor engagement initiative on climate change involving 700 institutional investors responsible for a combined $68 trillion –has so far flagged 14 resolutions and other votes including director votes and management proposals its investor signatories filed at the initiative's focus companies as particularly worthy of investors' attention. The initiative just released its Climate Action 100+ Net Zero Company Benchmark and several resolutions seek accounts of progress against Benchmark indicators.
Two flagged director votes also seek to hold board members accountable for climate governance: the Illinois State Treasurer flagged that it plans to vote against the Board Chair of Southern Company due to "limited progress on key performance indicators detailed in the Net Zero Company Benchmark of Southern." In the second, California Public Employees' Retirement System (CalPERS) flagged that it plans to withhold voting for members of Berkshire Hathaway's Board Audit Committee for "failing to provide accurate and timely disclosure of environmental risks and opportunities, such as those associated with climate change."
Following the International Energy Agency issuing a new Roadmap for the Energy Sector calling for no new fossil fuels development if we are to meet a 1.5 degrees Celsius future, shareholders filed 23 resolutions at banks and insurance companies requesting, among other things, pledges to cease financing of new fossil fuel expansion in order to meet the IEA's 1.5 Celsius future scenario.
For example, a resolution at JPMorgan Chase filed by Mercy Investment Services calls on the bank to adopt a financing policy in line with the International Energy Agency's 1.5-degree Roadmap "by ensuring that its financing does not contribute to new fossil fuel supply," which it defines as exploration or development of oil, gas or coal beyond those already in production. This resolution is similar to ones filed with Bank of America, Citi, Goldman Sachs, Morgan Stanley, and Wells Fargo.
As climate-related extreme weather catastrophes continue to disproportionately harm low-income countries and communities, and since climate transition plans, if not carefully carried out, can jeopardize certain workers' jobs, investors are filing resolutions asking energy companies to plan for a just transition for communities and workers.
For instance, the International Brotherhood of Teamsters Pension Fund filed a resolution at Marathon Petroleum seeking a "report on how Marathon is responding to the social impact of Marathon's climate change strategy on workers and communities," consistent with the Just Transition guidelines of the International Labor Organization. And shareholders at Citigroup and Wells Fargo will vote on resolutions filed by the Investor Advocates for Social Justice seeking reports on how these banks' commitments to internationally recognized human rights standards for Indigenous People's rights square with their financing of projects such as the Enbridge Line 3 tar sands pipeline, which last summer spilled 10,000 gallons of drilling fluid into water supplies near or on Indigenous lands.
Director Votes
After last year's historic shake-up of the ExxonMobil board of directors with dissident shareholder Engine No. 1 ousting three board members and replacing them with three nominees with deep experience in energy transitions, director votes are on the table this year.  In addition to the two director votes flagged by Climate Action 100+, directors are targeted at several other companies. For example, exempt solicitations submitted to shareholders of ConocoPhillips, Kinder Morgan and Phillips 66, among others, by Majority Action call for a vote against the re-election of directors.
Earlier this year Ceres issued Guidance for Engaging on Climate Risk Governance and Voting on Directors exploring how to hold board directors accountable for climate action. One recommendation is to consider voting against re-electing directors at companies without science-based climate goals.
About Ceres
Ceres is a nonprofit organization working with the most influential capital market leaders to solve the world's greatest sustainability challenges. Through our powerful networks and global collaborations of investors, companies and nonprofits, we drive action and inspire equitable market-based and policy solutions throughout the economy to build a just and sustainable future. For more information, visit ceres.org and follow @CeresNews.