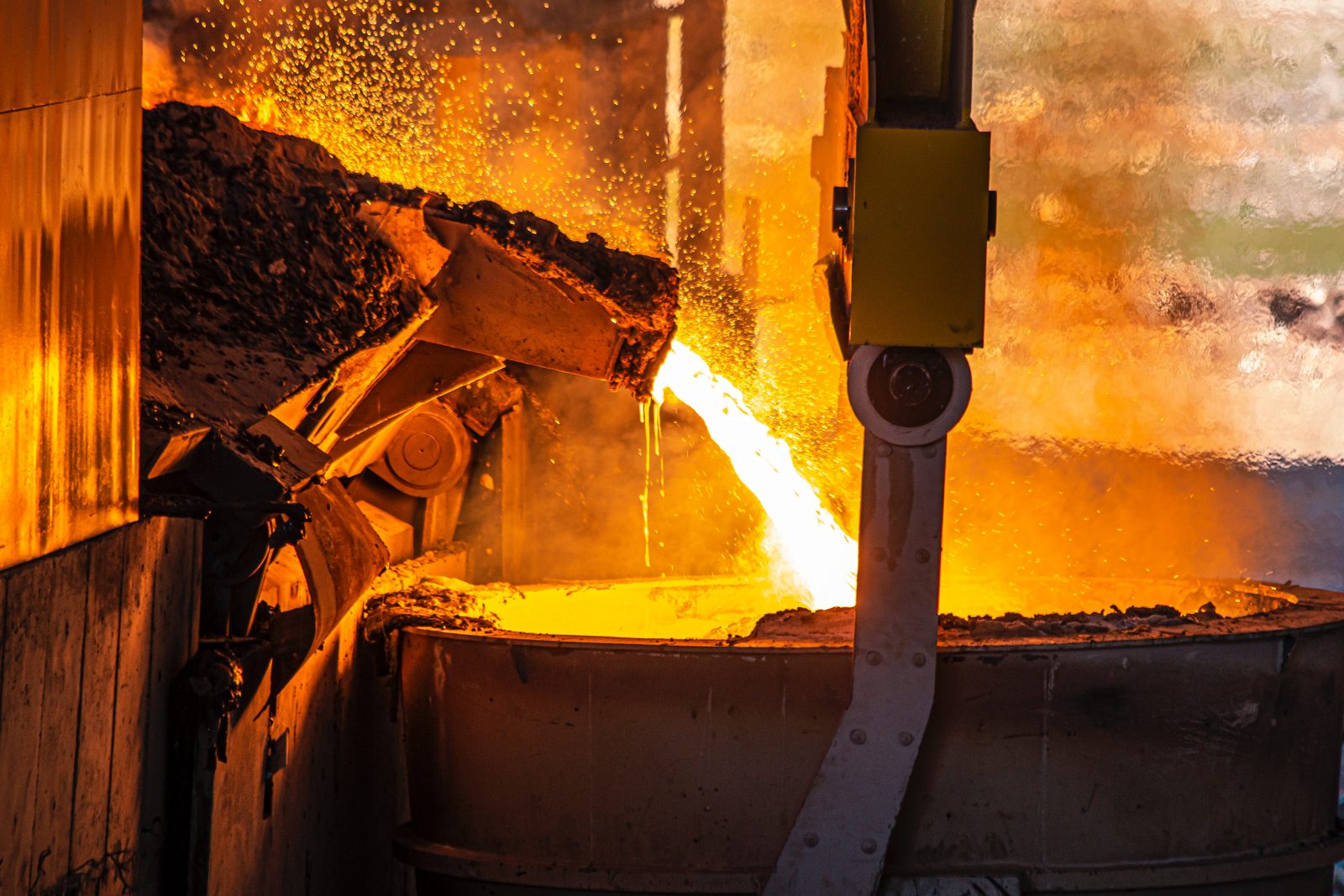 This content was originally published on IIGCC.org. 
Climate Action 100+ signatory investors representing over USD $55 trillion in assets have set out the actions that the steel industry must take to decarbonise in line with the goals of the Paris Agreement.
These actions, outlined in Global Sector Strategies: Investor interventions to accelerate net zero steel, were published today by IIGCC, one of the founding investor networks of the Climate Action 100+ corporate engagement investor initiative. The report will inform constructive engagement between investors and the steel companies responsible for some of the highest levels of greenhouse gas emissions in the world.
Steel emissions account for 9% of global emissions.[1] In order to align with the IEA's Net Zero by 2050 scenario[2], net Scope 1 emissions across the sector must reduce 29% by 2030 and 91% by 2050. The sector is currently not on track to meet these targets by some margin, with little evidence of the concerted actions needed to limit demand growth, and a lack of support for policies to decarbonise steel in the countries that currently dominate production.
There is willingness from the steel industry to start transitioning towards net zero. Nine companies representing around 20% of global steel production, including the five largest producers, have set firm net zero emissions commitments. However, these remain concentrated in Europe and Asia, reflecting national net zero pledges and existing regulation.
The sector strategy finds that it is technically feasible to reach net zero, using a combination of measures and simultaneous, coordinated action across value chains and regions as well as the successful scale up of emerging technologies such as hydrogen-based direct reduced iron with electric arc furnace (DRI-EAF) or carbon capture (utilisation) and storage (CCS/CCUS). Collaboration is critical to success – 58% of total future emissions reductions will require coordinated stakeholder action.
To accelerate coordinated action across the value chain, IIGCC and lead investors, in consultation with external sector experts and Climate Action 100+ focus steel companies, have outlined priority actions for individual companies, the broader industry and investors.
Key expectations of companies include:
Decarbonisation targets: Set short-, mid- and long-term targets in line with the IEA NZE 2050 scenario and consistent with the Climate Action 100+ Net-Zero Company Benchmark
Demonstrate the feasibility of emerging technologies: Produce reports by the end of 2022 that set the scope for companies to deploy carbon capture and storage or CCS/CCUS and hydrogen-based DRI-EAF to decarbonise steel production.
Aligning capex with net zero: Commit to aligning capital expenditure with a broader net zero strategy, including setting out plans to invest in low-carbon steelmaking technologies and not investing in any new production capacity whose emissions cannot be abated.
Policy transparency: Specify the policy positions that it will adopt to accelerate the delivery of its transition plan, including position on carbon pricing mechanisms, EU's carbon border adjustment and R&D funding required to support the transition.
Steel producers will also need to work together across sectors and value chains to accelerate short-and mid-term emissions reductions. In the first instance, investors are asking that steelmakers coordinate with value chain participants to review how material efficiency can be increased and assess the impacts of the net zero transition for raw materials and energy. This is the first time that investors have asked for collaborative action across the steel sector and beyond.
Investors also have a role to play in incentivising the low carbon transition within the steel industry. Priority actions outlined include obtaining public commitments from the largest global purchases of steel to buy "green steel" and providing capital explicitly to finance low carbon steelmaking capacity.
As a globally coordinated effort led by the investor networks that deliver Climate Action 100+, in consultation with lead investors, signatories, external experts and focus companies, this sector strategy is part of a wider new workstream from the initiative, which began with a sector strategy on Aviation, published in January 2021.
The new workstream marks the first time Climate Action 100+ signatory investors have collectively engaged with specific sectors on a climate issues, and have facilitated a regular dialogue to discuss how cross-sector collaboration is required to accelerate interim decarbonisation targets.
Through its investor networks, Climate Action 100+ will develop Global Sector Strategies for a number of key sectors in the coming months. The global recommendations of each strategy will be tailored into region and sector-specific actions that investors can take to sectors and focus companies in their regions.
Climate Action 100+ is the world's largest investor engagement initiative on climate change. It has seen more than 30 new signatories in the last four months and now includes more than 615 investors with USD $55 trillion in assets under management.
– Ends –
Notes for Editors
The report is the second in a series of Global Sector Strategies which are being produced by the Climate Action 100+ investor networks to inform and enhance existing investor engagements by providing sector-specific requests to the initiative's focus companies. For more information on the new initiative, you can read the Climate Action 100+ blog here.
About IIGCC
The Institutional Investors Group on Climate Change (IIGCC), is the European membership body for investor collaboration on climate change and the voice of investors taking action for a prosperous, low-carbon future. IIGCC has more than 275 members, mainly pension funds and asset managers, across 16 countries, with over €35 trillion in assets under management. IIGCC works to support and help define the public policies, investment practices and corporate behaviours that address the long-term risks and opportunities associated with climate change. For more information visit www.iigcc.org and @iigccnews.
About Climate Action 100+
Climate Action 100+ is the world's largest investor engagement initiative on climate change. It involves more than 615 investors, responsible for over $55 trillion in assets under management. Investors are focused on ensuring 167 of the biggest corporate greenhouse gas (GHG) emitters take the necessary actions to align their business strategies with the goals of the Paris Agreement. This includes improving corporate governance, reducing GHG emissions, and strengthening climate-related financial disclosures.
The 167 companies include the initial 100 'systemically important emitters', identified with the highest combined direct and indirect GHG emissions, and additional companies selected by investors as critical to accelerating the net zero transition.
Launched in 2017, Climate Action 100+ is coordinated by five investor networks: Asia Investor Group on Climate Change (AIGCC); Ceres (Ceres); Investor Group on Climate Change (IGCC); Institutional Investors Group on Climate Change (IIGCC) and Principles for Responsible Investment (PRI). These organisations, along with five investor representatives from AustralianSuper, California Public Employees' Retirement System (CalPERS), Gam Investments, Ircantec, and Sumitomo Mitsui Trust Asset Management form the global Steering Committee for the initiative. Follow us on Twitter: @ActOnClimate100.
[1] According to the IEA, steel production emitted 3.6 GtCO2 in 2019, 9% of total anthropomorphic CO2 emissions.
[2] IEA Net Zero by 2050 – A Roadmap for the Global Energy Sector: https://www.iea.org/reports/net-zero-by-2050