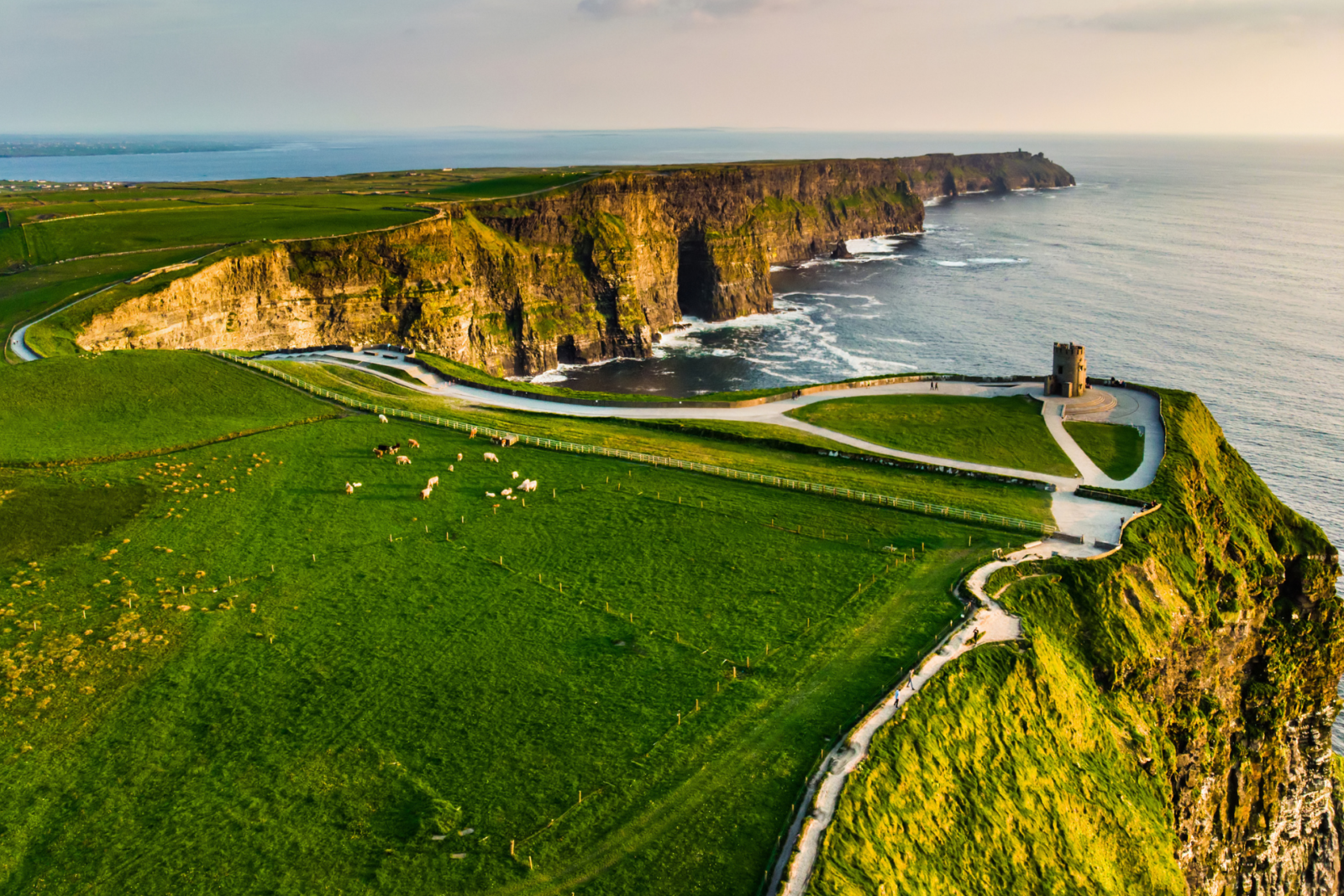 Climate Action 100+ engagement teams have continued to rack up an impressive list of commitments in hard-to-abate sectors. The last three months have seen the following company announcements, with quotes taken from company press releases:
April
Royal Dutch Shell plc (Shell) committed to become a net-zero emissions energy business by 2050 or sooner (covering scope one, two and three emissions). The detailed steps will include:
"An ambition to be net zero on all the emissions from the manufacture of all our products (scope one and two) by 2050 at the latest;
Accelerating Shell's Net Carbon Footprint ambition to be in step with society's aim to limit the average temperature rise to 1.5 degrees Celsius in line with the goals of the Paris Agreement on Climate Change. This means reducing the Net Carbon Footprint of the energy products Shell sells to its customers by around 65% by 2050 (increased from around 50%), and by around 30% by 2035 (increased from around 20%);
A pivot towards serving businesses and sectors that by 2050 are also net-zero emissions."
May
India's top oil and gas producer and its largest electricity generator signed an agreement to set up a joint venture company for renewable energy projects.
"Oil and Natural Gas Corporation Limited (ONGC) and NTPC Ltd are planning to set up a Joint Venture Company for Renewable Energy business. The two Maharatnas (public sector enterprises) entered into a Memorandum of Understanding (MoU) on 21 May 2020 in Delhi to formalize this arrangement. The MoU will enable both companies to achieve their targets in Renewable Energy business.
"As per the MoU, NTPC and ONGC will explore and set up Renewable Power assets including offshore wind, in India and overseas, and explore opportunities in the fields of sustainability, storage, E-mobility and ESG (Environmental, Social and Governance) compliant projects."
In the United States, electric utility Southern Company announced a goal of net-zero emissions by 2050: "The company also reaffirmed its intermediate goal of a 50 percent reduction of GHG emissions from 2007 levels by 2030. These are enterprise-wide goals across all electric and gas operations.
"To achieve the net-zero goal, the company will continue to reduce GHG emissions and continue our long-term commitment to energy efficiency, but also incorporate negative carbon solutions, including technology-based approaches such as direct air capture of carbon as well as natural methods like afforestation."
Total committed to Net Zero via three major steps:
Net Zero across Total's worldwide operations by 2050 or sooner (scope 1&2)
Net Zero across all its production and energy products used by its customers in Europe by 2050 or sooner (scope 1, 2 & 3)
60% or more reduction in the average carbon intensity of energy products used worldwide by Total customers by 2050, with intermediate steps of 15% by 2030 and 35% by 2040 (scope 1, 2 & 3)
"In order to help the world and Total get to Net Zero, Total will develop an active advocacy for policies that support Net Zero, including carbon pricing, and will mobilize its capabilities not only to deliver its own ambitions but also to hep countries and corporations get to Net Zero as well. Total will work together with other businesses to enable decarbonization of energy use."
June
Rolls-Royce to "become net zero carbon in its operations by 2030 and, more fundamentally, set an ambition to play a leading role in enabling the sectors in which we operate to reach net zero carbon by 2050 through the development of new products and technologies." Rolls-Royce is the world's second-largest aircraft engine manufacturer with business lines in marine propulsion and power systems. The press release states Rolls-Royce will:
"Align its business to limit global temperature rise to 1.5°C;
Use its technological capabilities to play a leading role in enabling vital parts of the economy to get to net zero carbon by 2050, including aviation, shipping, rail, and power generation;
Continue our investment in research & development (R&D) in pursuit of ever more efficient products and novel solutions to the climate challenge;
Publish a clear roadmap later this year, setting out a pathway to enabling net zero carbon emissions by 2050, including interim milestones."
---
ABOUT CLIMATE ACTION 100+
Climate Action 100+ is an investor initiative to ensure the world's largest corporate greenhouse gas emitters take necessary action on climate change. More than 450 investors with more than $40 trillion in assets collectively under management are engaging companies on improving governance, curbing emissions and strengthening climate-related financial disclosures. The companies include 100 'systemically important emitters', accounting for two-thirds of annual global industrial emissions, alongside more than 60 others with significant opportunity to drive the clean energy transition.
Launched in December 2017, Climate Action 100+ is coordinated by five partner organisations: Asia Investor Group on Climate Change (AIGCC); Ceres (Ceres); Investor Group on Climate Change (IGCC); Institutional Investors Group on Climate Change (IIGCC) and Principles for Responsible Investment (PRI). These organisations, along with five investor representatives from AustralianSuper, California Public Employees' Retirement System (CalPERS), HSBC Global Asset Management, Ircantec and Sumitomo Mitsui Trust Asset Management, form the global Steering Committee for the initiative. Follow us on Twitter: @ActOnClimate100.