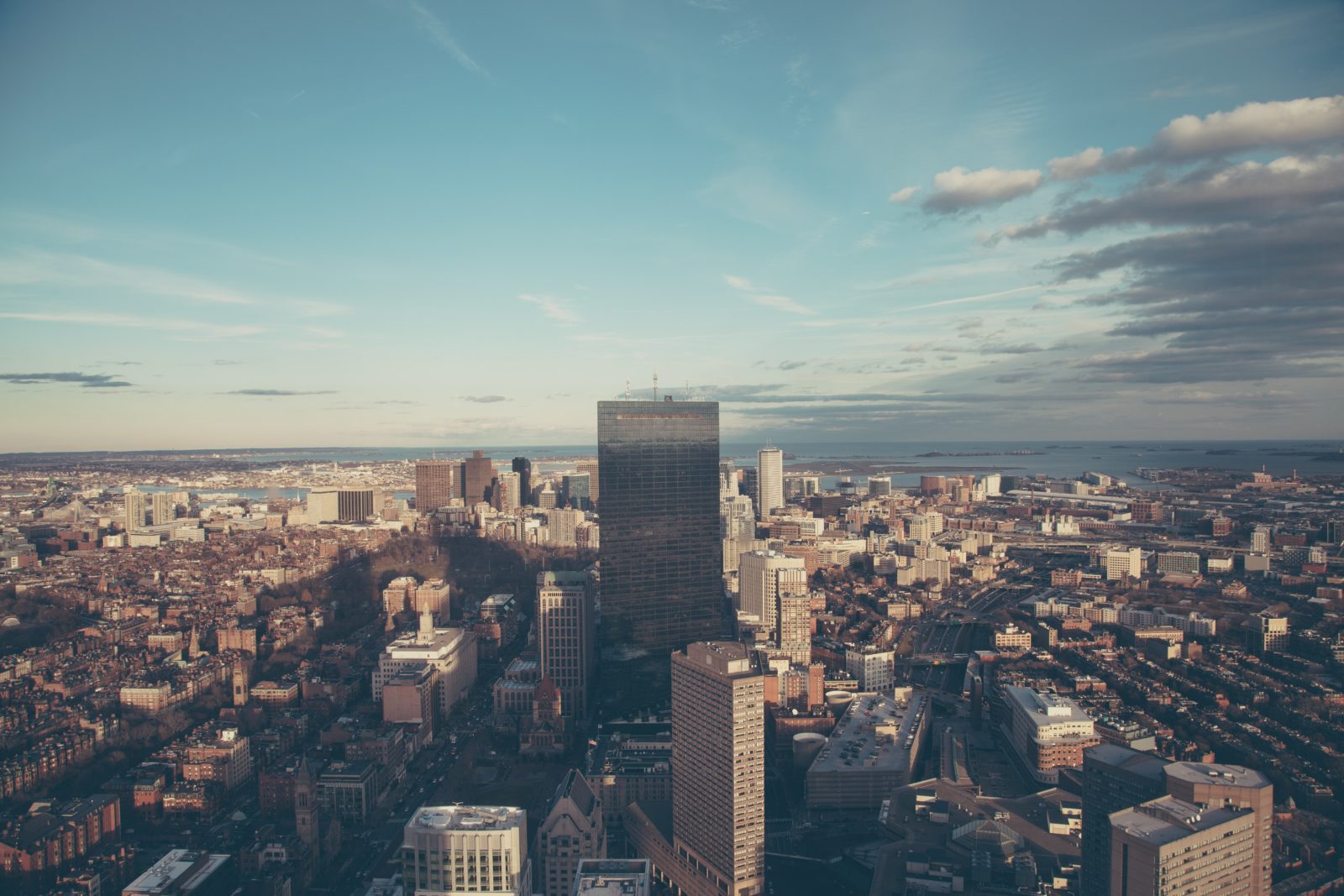 Updated and more ambitious Benchmark used to assess focus companies on their net zero transition plans.
Assessments show incremental progress on company ambition and long-term targets not supported by sufficient progress on short term targets, decarbonisation strategy and capital allocation.
Benchmark assessments are a cornerstone of Climate Action 100+ and are intended to help inform investors' engagement strategies and wider public debate.
Climate Action 100+, the world's largest investor engagement initiative on climate change, has released the latest round of company assessments against its newly updated Net Zero Company Benchmark, drawing on distinct analytical methodologies and datasets from public and self-disclosed data from companies.
The results show that most focus companies are not moving fast enough to align with the goals of the Paris Agreement and reduce investors' risk.
In 2023, the Disclosure Framework shows that companies have continued to perform well with respect to long-term greenhouse gas (GHG) reduction targets, medium-term GHG reduction targets and TCFD-aligned disclosure.
However, with significant progress still needed on short-term GHG reduction targets, capital expenditure (CapEx) allocation, climate policy engagement, just transition and GHG emissions reductions, the necessary details to demonstrate that companies have credible transition plans to meet their long-term targets and align with the goals of the Paris Agreement are often missing.
The Alignment Assessments further underpin this, with low evidence of companies adopting strategies in line with a 1.5°C pathway set out in the International Energy Agency's Net Zero Emissions by 2050 Scenario (NZE).
A summary of results can be found here and the full dataset can be found here.
Key Net Zero Company Benchmark results
Specifically, the Disclosure Framework assessments show:
More companies are disclosing details on their net zero transition plans, but quantification of individual decarbonisation levers is lacking: 59% of focus companies assessed this year now identify actions needed to meet their GHG reduction targets, compared to 52% in October 2022. However, further progress is needed on quantifying the contribution of these actions to their GHG reduction goals, as well as on disclosures on the use of offsets and abatement technologies.
Companies are making steady progress on long- and medium-term target setting, but most of these targets are not sufficiently comprehensive or Paris aligned. 82% of focus companies have set long-term GHG reduction targets and 87% of focus companies have now set medium-term targets. However, only 37% of these long-term and 33% of medium-term targets also cover material Scope 3 emissions. In addition, while 30% of long-term GHG reduction targets can now be considered aligned with a 1.5°C trajectory, this is true for only 13% of medium-term targets.
New climate solutions disclosures show positive potential: Despite this being the first year climate solutions metrics have been introduced, it is positive that approximately a third (29%) of focus companies disclose how much they invested in climate solutions in the past year and 32% specify the value of CapEx they plan to allocate to climate solutions in the future. Examples of climate solutions include electric vehicles and renewable energy (wind and solar). These results come at a crucial time, following the publication of the IEA's updated Net Zero Roadmap indicating that limiting global warming to 1.5°C remains possible due to the growth of clean energy technologies.
The Disclosure Framework is assessed by the Transition Pathway Initiative (TPI) Centre in collaboration with data partners.
The Alignment Assessments, which complement the Benchmark's Disclosure Framework by measuring implementation of Paris-aligned corporate actions, indicate that the majority of focus companies' actions are not aligned with the Paris Agreement.
Key results for Alignment Assessments indicators
InfluenceMap's climate policy assessments show that most companies still do not align their real-world climate policy engagement activities with Paris Agreement goals, although partial alignment is increasing: Only 4% of companies fully align their climate policy engagement with the goals of the Paris Agreement, while 66% are only partially aligned.
For climate accounting and audit, the Carbon Tracker Initiative (CTI) analysis – which considers both alignment and disclosure – shows that although there is still no focus company that meets all criteria of this assessment, 7% of assessed companies show real progress on climate accounting and audit disclosures compared to last year.
CTI's capital allocation assessments found that 23% of utilities have announced or already phased out their coal assets in accordance with a 1.5°C pathway, the IEA's NZE. An additional 29% of utilities assessed have announced full retirement of their coal fleet, but too late to align with a 1.5°C pathway.
CTI's assessments show that the CapEx plans of oil and gas companies across the board are not aligned with the Paris Agreement goals. In particular, the results from CTI's Indicator 2 for upstream oil and gas show that, across the industry, future capital is not aligned with an IEA Net Zero Emissions by 2050 (NZE or 1.5°C) pathway.
The Rocky Mountain Institute sector-specific capital allocation assessments show that encouraging steps are being taken by the automotive sector, especially by those with a 5-year plan to rapidly increase electric vehicle production. However, cement and airline focus companies need to make rapid progress on decreasing their emissions intensity in line with a Paris Agreement trajectory.
Revised strategy for phase two
The latest Benchmark results demonstrate the importance of the recently updated strategy – developed in consultation with signatories – for Climate Action 100+'s second phase to inspire companies to move from words to action. In addition to evolving the Benchmark to meet the accelerating urgency of climate change, the initiative has evolved its core goals, improved and expanded the ways investors can participate, and enhanced the investor engagement model.
A summary of key enhancements to the initiative for Phase 2 can be found here.
Supporting quotes
François Humbert, Lead Engagement Manager at Generali Insurance Asset Management (Generali Group) and current chair of the global Steering Committee: "Urgent action is needed to shift the weight of focus from mere commitments to implementation. Although it's encouraging to see more companies disclose their net zero transition plans, there's a missing link between how these can meet the Paris agreement goals."
Stephanie Pfeifer, CEO, IIGCC and global Steering Committee member: "While there are clear signs of progress, particularly from a European perspective, it's equally clear that companies need to move further and faster to fully play their part in the transition of the global economy. Following recent updates to its strategy and the focus on moving from words to actions, Climate Action 100+ is well-positioned to support investors and companies to meet the challenges and opportunities of decarbonisation. Ahead of the critical milestone of 2030, the importance of constructive engagement between corporates and investors has never been greater."
Mindy Lubber, President and CEO, Ceres and global Steering Committee member: "The Climate Action 100+ Net Zero Company Benchmark has been enhanced to offer investors deeper insights into how companies are addressing climate risk. We have called on companies to put in place climate transition plans that deliver on their own goals to reduce greenhouse gas emissions and keep us within the 1.5-degree Celsius threshold and maximize long-term value for their shareholders. As the findings show, we are already seeing increased corporate commitment and capital spending among the world's major emitters towards climate solutions. The strengthening of the Benchmark, along with the enhanced engagement strategy for the second phase of the initiative, will allow for greater investment opportunities in the clean energy transition."
Rebecca Mikula-Wright, CEO of the Asia Investor Group on Climate Change, Investor Group on Climate Change, and global Steering Committee member: "Investors do welcome the net zero targets made by heavy emitting companies, but investors are still concerned by companies' slow progress in actually implementing their plans, particularly in nearer-term timeframes. If companies have made net zero commitments, but struggle to expend capital on their decarbonisation projects because the economic settings aren't right, they may need to help governments understand what policies will help accelerate the transition and protect their companies' future in a net zero economy."
Stephanie Maier, Global Head of Sustainable and Impact Investment, GAM Investments and global Steering Committee member: "Progress on net zero commitments is positive, but evidence of robust transition plans continues to lag. The extent to which companies are contributing to and adequately preparing for the transition to a decarbonised economy is key for investment decision-making. While this latest benchmark indicates corporates are increasing their capital expenditure to low carbon technologies and products, the overall picture is of insufficient speed and scale in addressing the risks and opportunities associated with climate change. The transition is complex, and requires concerted action from investors, corporates and policymakers."
Research and data organisations involved in the Benchmark
Joe Brooks, Program Manager, CA100+ and Investor Engagement, InfluenceMap: "The drive towards net-zero emissions by 2050 is becoming increasingly urgent. Climate Action 100+ companies stand in a position of significant influence over the global climate policy agenda and, as such, the delivery of this aim. However, with little improvement in the October 2023 benchmark results compared to 2022, most focus companies continue to obstruct or undermine ambitious climate policy. Further, new InfluenceMap data shows that while the number of companies reporting on and reviewing their climate policy engagement activities is increasing, many of these disclosures fail to correct misaligned lobbying practices. Investors are in a unique position to push CA100+ companies to improve their climate policy engagement and related disclosures to ensure closer alignment with the 1.5°C goal of the Paris Agreement, and more robust escalation strategies are required by investors globally to achieve this.
Barbara Davidson, Head of Accounting, Audit, and Disclosure at Carbon Tracker Initiative: "The Climate Accounting and Audit Assessment helps investors engage, make voting decisions and allocate capital in the face of climate-related risks. Unfortunately, most companies and their auditors continue to fall short in demonstrating how they have considered the financial impacts of material climate-related risks – even their own emissions targets. This information is vital if we are to meet our global and local climate goals and curb the significant risk of loss from climate change, and the energy transition, today."
Sarah LaMonica, head of PACTA at RMI: "RMI's capital alignment assessments offer a unique ability to compare companies' climate targets against their capex plans, giving investors critical insight into how a company's actions stack up against its climate ambitions. The 2023 Company Benchmark shows a clear gap in implementation for most CA100+ focus companies. This year, RMI also introduced an asset-level indicator that shows many companies shuffling assets rather than reducing real-economy emissions. While sobering, data-driven insights like these can be a powerful tool for investor-led engagement, accelerating corporate transition to avoid the worst impacts of climate change."
About the Net Zero Company Benchmark
This is the fourth round of Net Zero Company Benchmark assessments to be released by Climate Action 100+ since March 2021. This year, companies have been assessed against an updated Benchmark 2.0 framework. See here for an overview of updates.
The Benchmark draws on distinct analytical methodologies and datasets (from public and self-disclosed data from companies) categorised into two types of indicators: Disclosure Framework Indicators, which evaluate the adequacy of corporate disclosure; and Alignment Assessments, which evaluate the alignment of company actions with the Paris Agreement goals. The Benchmark is not a disclosure mechanism or database itself, but rather an assessment tool.
Benchmark assessments for 14 Australian focus companies were released early on 27 September to provide investors with Benchmark data for these companies ahead of AGMs in September and October.
About Climate Action 100+
Climate Action 100+ is the world's largest investor engagement initiative on climate change. It involves over 700 investors, responsible for over $68 trillion in assets under management. Investors are focused on ensuring 170 of the world's biggest corporate greenhouse gas (GHG) emitters take the necessary actions to align their business strategies with the goals of the Paris Agreement. This includes improving corporate governance of climate change, reducing GHG emissions, and strengthening climate-related financial disclosures.
The 170 focus companies include the initial 100 'systemically important emitters', identified with the highest combined direct and indirect GHG emissions, and additional companies selected by investors as critical to accelerating the net zero transition.
Launched in 2017, Climate Action 100+ is coordinated by five investor networks: Asia Investor Group on Climate Change (AIGCC); Ceres (Ceres); Investor Group on Climate Change (IGCC); Institutional Investors Group on Climate Change (IIGCC) and Principles for Responsible Investment (PRI). These organisations, along with investor representatives from AustralianSuper, California Public Employees' Retirement System (CalPERS), GAM Investments, Generali Insurance Asset Management (Generali Group) and Sumitomo Mitsui Trust Asset Management form the global Steering Committee for the initiative. Follow us on Twitter: @ActOnClimate100.