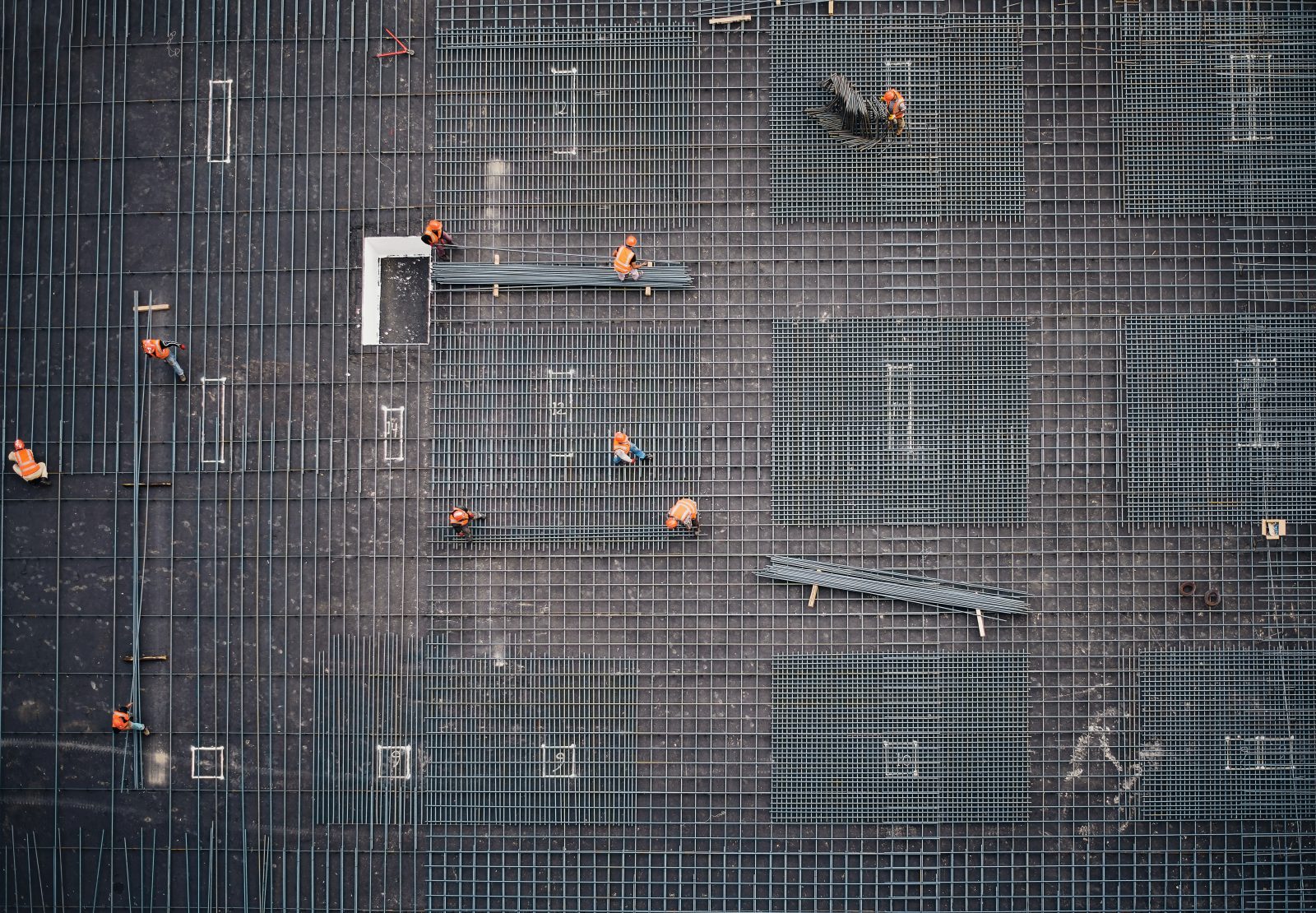 Steel is a hard to abate sector that is still highly reliant on coal, which is instrumental in the chemical reaction necessary to produce steel from iron ore and meets 75% of the industry's energy demand[1]. Achieving net zero emissions by 2050 remains a big challenge. Steel industry emissions primarily come from within the value chain, with 97% of emissions falling into Scope 1 and Scope 2[2]. Steel producers face significant challenges in decarbonising their operations, with the uncertain development of emerging low emissions technologies and the potentially high cost of deployment. As outlined in the Climate Action 100+ global sector strategy on accelerating net zero steel, net zero requires steelmakers to pursue multiple actions simultaneously and with urgency.
Lead investors engaging BlueScope, an Australian steel producer, through Climate Action 100+ started an open and productive dialogue with the company early in 2018 following the launch of Climate Action 100+. BlueScope responded constructively to engagement and this has resulted in continuous improvement in disclosures and an increased investment in people and expertise as part of its plans to decarbonise. One such example of this investment was the creation of the world's first Chief Executive Climate Change role in early 2021. Gretta Stephens was appointed to the role given her extensive experience in senior management and technical roles across the steel and aluminium industries.
Investors held a number of meetings with BlueScope through 2021, including an investor roundtable, with priority engagement topics focusing on short- and medium-term targets and the longer-term decarbonisation pathway for the steel sector. BlueScope also participated in the development and review of the Climate Action 100+ global sector strategy report on accelerating net zero steel, which was also engaged upon with investors..
Building on existing targets and disclosure and following engagement with investors, BlueScope announced a net zero emissions by 2050 goal and an initial capital allocation of AUD$ 150M over five years to support mid- and long-term climate ambitions, while exploring renewable hydrogen and options for low-emissions steelmaking. It has also set an additional non-steelmaking target for Scope 1 and 2 emissions intensity reduction of 30% by 2030.
Since these announcements, BlueScope announced two Memorandums of Understanding (MoUs). The first with Rio Tinto, to research and design low-emissions processes and technologies for the steel value chain across iron ore processing, iron and steelmaking and related technologies. The second with Shell, to explore and develop renewable hydrogen projects at BlueScope's Port Kembla Steelworks in the Illawarra region of New South Wales, Australia.
BlueScope's capital commitment and exploration of low-emissions technologies were welcomed by investors as an important step towards decarbonising the sector. The commercialisation of breakthrough low emissions technologies and supporting infrastructure is required to reach net zero ambitions.
Over 2021, BlueScope improved disclosures over key engagement priorities including:
Releasing its first Climate Action Report in September 2021
Setting a net zero by 2050 goal
Additional disclosure over short and medium-term targets
A more ambitious medium-term target
Site-level transition plans
Incorporating climate KPIs into executive remuneration
Investors will continue to engage with the company on delivery against its commitments and work with its value chain partners, who can support the sector's transition, through initiatives such as research partnerships and green steel purchasing commitments (as and when low emissions steel becomes commercially available).
Engagement milestones:
September 2020:

Climate Action 100+ Steering Committee writes to focus companies requesting net zero emissions by 2050 commitment. BlueScope provides further enhanced disclosure of alignment with TCFD recommendations and publishes Scope 3 emissions. Climate change strategy is also integrated with corporate strategy during the year.

March 2021:

BlueScope creates a Chief Executive Climate Change role to drive the implementation of innovative technologies.

August 2021:

Following constructive dialogue, BlueScope announces net zero by 2050 goal and a further target for its non-steelmaking sites and near-term capital allocation for abatement projects and R&D.

September 2021:

BlueScope publishes its first Climate Action Report setting out its climate governance structures, decarbonisation strategy and plans and hosts an investor briefing session.

October 2021:

BlueScope signs an MoU with Rio Tinto to explore options for low emissions steelmaking at BlueScope's Port Kembla Steelworks (PKSW) in New South Wales – particularly focused on the direct reduction of iron ore via a DRI/melter process, and ore processing more broadly.

December 2021:

BlueScope signs an MoU with Shell to explore and develop renewable hydrogen projects at PKSW. An initial project will investigate designing, building and operating a pilot-scale 10MW renewable hydrogen electrolyser to explore and test the use of green hydrogen in the PKSW blast furnace.
[1]https://www.iea.org/reports/iron-and-steel
[2]/wp-content/uploads/2021/08/Global-Sector-Strategy-Steel-IIGCC-Aug-21.pdf