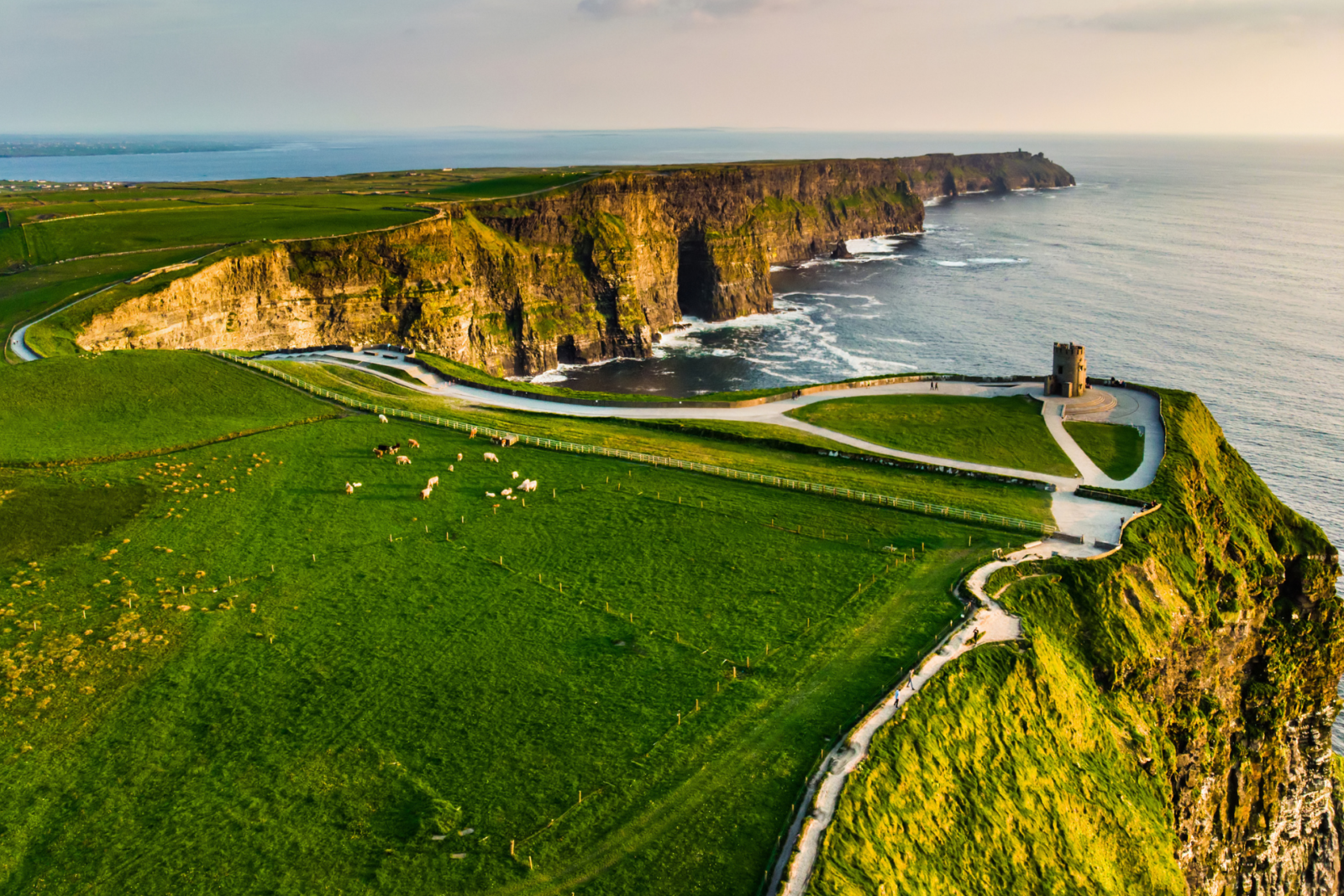 Article originally published in ProxyInsight. Written by Morgan LaManna, Senior Manager of Investor Engagement on Climate Action 100+ and Rob Berridge, Director of Shareholder Engagement, Ceres.
Annual meetings are usually predictable affairs. Major institutional investors vote on proxy ballots the way management recommends. And a few shareholders try, with uneven success, to garner attention to issues the company would prefer to ignore like, climate change.
But 2021 turned out to be a historic tipping point. With the climate crisis bearing down on the economy, investors harnessed the power of the shareholder proposal process to compel companies to show their strategies for addressing climate change risks – as well as the effectiveness of those steps in mitigating the climate crisis and planning business transitions to net-zero emissions. And, underscoring the sense of urgency across capital markets, the biggest asset managers in the world – BlackRock, State Street Global Advisors (SSGA), and Vanguard – voted for many of these proposals, so that they were undisputable majority votes. The lesson of this proxy season is clear: these requests to act on the climate crisis are demands that companies can no longer ignore.
In this record-setting proxy season, investors won majority votes on 14 climate-related shareholder proposals in both the U.S. and Canada [1], more than double last year's winning votes. And the average approval vote among all climate related shareholder proposals leaped to a record 44% this year, compared to 34.1% the previous year [2]. With another 70 proposals, shareholders were able to get companies to agree to take action in exchange for withdrawing the proposals before the annual meeting votes.
Topping these historic results was the proxy battle at Exxon Mobil, where a majority of shareholders voted – despite a hard-fought campaign by management – to replace three directors on the oil giant's board with directors nominated by an activist shareholder, Engine No. 1.
Climate Action 100+, the world's largest investor engagement initiative on climate change, was behind many of these winning proposals. Shareholder proposals are one of the tools the initiative's 575 investors, managing a combined $54 trillion in assets, use as part of their mission of engaging with the world's largest corporate greenhouse gas emitters to help them reduce emissions and improve governance and disclosure around climate risks. This proxy season, six of 14 shareholder proposals filed by Climate Action 100+ investor signatories and flagged by the initiative won majority votes.
The vote to replace members of Exxon's board, also flagged, won support from many Climate Action 100+ signatories, including the California Public Employees Retirement System (CalPERS), the California State Teachers Retirement System (CalSTRS), Legal and General Investment Management (LGIM), and the New York State Common Retirement Fund, as well as big asset managers BlackRock, SSGA, and Vanguard, which each voted for at least two directors from the slate.
After years of ExxonMobil management insufficiently responding to shareholder requests, conveyed through shareholder proposals, to report on how the company plans to adjust its business model to reflect climate risks and opportunities, these shareholders voted to replace some directors.
Other investor groups, including Follow This, As You Sow, and members of the Interfaith Center on Corporate Responsibility (ICCR), wracked up other significant wins on climate this year. They garnered strong shareholder support for proposals asking companies to reduce greenhouse gas (GHG) emissions throughout their value chains, along with proposals for companies to report on their climate lobbying.
Among notable wins: Follow This filed and won majority votes on proposals at Phillips66, ConocoPhillips, and Chevron that asked those companies to set emission reduction targets covering the companies' operations as well as their energy products, or Scope 3 emissions.
As You Sow filed a resolution at General Electric asking for indicators on how the company would meet the net-zero indicator in the Climate Action 100+ Net Zero Company Benchmark and General Electric management decided to recommend that investors vote in favour of the proposal. It won with a 98% vote in favour. At Bunge, where management recommended voting for a proposal filed by Green Century, asking for details on how the company will avoid deforestation, 98.9% of investors approved.
Climate Lobbying
Another shift this year is investors' strong interest in climate lobbying. This year's winning shareholder proposals included five that asked companies for reports on how their lobbying aligned with the Paris Agreement. BNP Paribas Asset Management filed climate lobbying proposals at Exxon and Delta Air Lines, which both won with more than 63% of votes. The California State Teachers Retirement System (CalSTRS) filed a lobbying proposal at Phillips 66 that won 62.5% of votes, Friends Fiduciary Corp. filed one at Norfolk Southern that garnered 76.4% support, and the Presbyterian Church of the U.S. filed a lobbying proposal at United Airlines that won with 65.4% support.
"This year's dramatic surge in support for climate lobbying shareholder proposals is evidence that this is a significant concern for an increasing number of investors," Tim Smith, director of ESG shareowner engagement at Boston Trust Walden, told Ceres. "Companies have a responsibility to show investors how they are aligning their lobbying practices – and those of their trade associations – with global climate goals."
At some companies, the stock ownership structure is preventing a majority vote on these important issues that present a systemic risk to investors' portfolios. For instance, at Berkshire Hathaway, a proposal asking for yearly assessments of how the company manages physical and transitional climate risks, filed by Hermes Investment Management, Caisse de depot et placement du Quebec, and CalPERS, won 28.3% of total votes that included management holdings but 60% of non-insider shareholders
supported the resolution. A climate proposal at Imperial Oil also won a majority of independent shareholders' votes.
In all, it was a record-setting year that ushered in a new chapter in investor action on climate change. Companies have been put on notice to respond to investors, or face escalating investor demands such as voting in new directors.
—
[1] According to Insightia. Ceres counted 15 internally due to differences in how an additional proposal at Exxon was categorized.
[2] According to Insightia. By Ceres' grouping, support for environmental shareholder proposals was 42% compared to 31% the previous year.